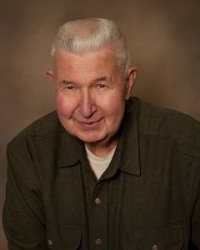 Brian Head Mayor
Mayor Deutschlander is dedicated to promoting Brian Head as a "Premier Destination Resort Town" in Southern Utah.
MAYOR H.C. "DUTCH" DEUTSCHLANDER
Dutch has been the Mayor of Brian Head Town for the past 14 years. He took office as Mayor in 2000. Mayor Deutschlander has also served as a Town Council Member since 1977.
Bio of Mayor "Dutch" Deutschlander
"Dutch" as he is commonly referred to, was born in Buffalo, New York and raised in Western New York. Dutch graduated from Purdue University in 1953 and enlisted in the United States Marine Corps. Mayor Deutschlander retired from the Marine Corps in the fall of 1975 as a Lieutenant Colonel and moved to Brian Head in the fall of 1976 and was elected Vice President of the Brian Head Mutual Water Association.
He completed the scholastic requirements at the Wharton School of Business, University of Pennsylvania, while serving as an Assistant Professor of Naval Science.
Some of his many accomplishments include, but are not limited to:
serving two terms on the Iron County Travel Council;
two terms on the Utah State Community Development Block Grant Committee;
a member of the Five County Area of Government Steering Committee for a number of years;
Vice Chair of the Iron County Coordinating Council for nine years;
Co-Chair of Utah's Patchword Parkway for nine years;
appointed by the Governor to serve on the Utah State Scenic Byway Committee in 2009.
Brian Head Town is proud to acknowledge Mayor Deutschlander's accomplishments over the years and his never ending contributions and dedication to the Town of Brian Head.